Pinterest Communities (everything you need to know)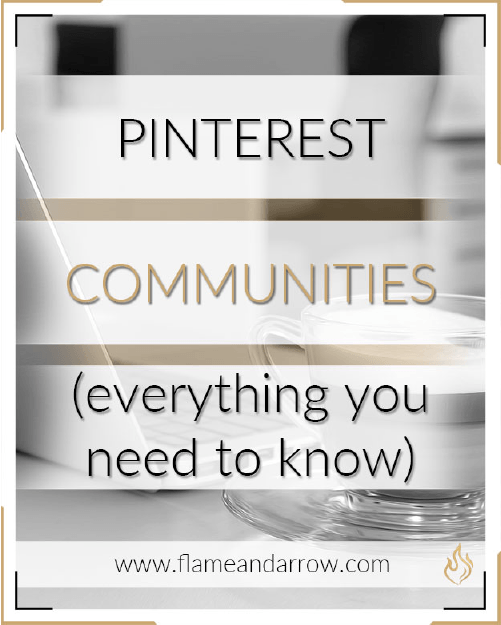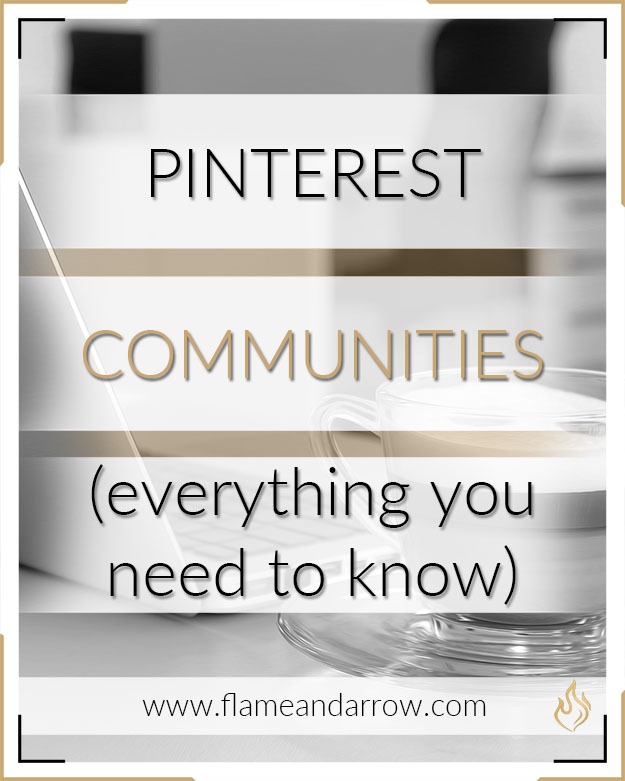 Pinterest Communities. Have you heard of them yet? If you haven't, you're about to because they are quickly exploding. A couple of weeks ago, Pinterest quietly launched a new feature called communities, transitioning Pinterest from solely a search engine to a social network as well. If you don't know much about Pinterest Communities, keep reading. This article covers everything you need to know about them and you'll soon see why they're the next big thing in marketing.
What is a Pinterest Community?
In short, a Pinterest Community is a place where you can have conversations, post articles, share pins and post links. It's a way to accommodate a group of people interested in a specific topic and share relevant information on that particular topic.
To put it in perspective, think about Facebook groups. A Facebook group has an admin, moderators and members. The admin is in charge of the group and sets the rules/guidelines and essentially directs the way that the group is going to function and what content can be shared. Then members can share things within the feed. Pinterest communities are set up in a very similar way. Similar to Facebook groups, an admin of a Pinterest community has created that specific community and then directs how the community will go and what can be shared. Then anything shared will be shown by the most recent content posted within the feed.
How do you join a Pinterest Community?
To join a community, you have to be invited to an existing community. But here's where things get exciting… once you're a member of one community, you can then create your own. And since this is a brand-new feature, you have a unique opportunity to create – and then run – a community specifically for your niche. Once you create that community, no one else can take that name. That means that you can create a community for your niche and be the only person who is in charge of the topic.
So, how do you snag an invite? It's actually not as difficult as it sounds. For example, you can click on this invitation link to join the Build Your Brand Community and then start creating your own awesome communities.
When this feature was first rolled out, you could only join via the app. Now, however, you can also join and create a community from your desktop. I would like to point out, however, that when you join or create a community, it can be slow and it can take a while to load or update.
Once you join a community, a community tab will then appear on your account.
What's the big deal with a Pinterest Community?
In short, this can give you a unique opportunity for your business. When you create a community, you have the ability to control what information appears in the description (can you say hello to funneling people to your list) and you have the chance to get your business in front of your target market and idea clients that you may not have had access to before. You also control what can be shared and who can be in your group, so you really hold the cards when it comes to that particular topic.
This is completely free and it's in its infancy. Since not too many people know about it yet, you can be an early adopter and create a unique, niche-specific community that has the potential to get your business in front of thousands of new eyes.
Pinterest Communities allow you to add an image, description and links, but you currently cannot add video. It will be interesting to see if Pinterest shifts towards allowing video in the future. But as of right now, no one really knows. 😉 Since nothing has been defined as to the standards and Pinterest hasn't made any announcements about this yet, no one really knows the direction that Pinterest Communities will go, so it's really exciting.
Creating a Pinterest Community
First and foremost, don't forget to be strategic when you create your Pinterest community. Instead of grabbing any name you can think of, remember two key things:
1) use good SEO practices to ensure that your community will be found.
2) think about your target audience.
Let's say you're a gluten-free travel blogger and want to build a Pinterest community that will be relevant for other travelers who are gluten-free. Simply name your group "Gluten Free Traveling." Don't name it "Carrie's Gluten-free travel journey" because then no one will find it. Instead, "Gluten Free Traveling" caters to your target audience. It's also what someone would type in the search bar when looking for a gluten-free travel community, so it makes SEO-sense.
(Side note, if you're looking for gluten-free travel resources, here's a great community you can join.)
Important information to note:

Some sources have said that you're limited to four communities you can create, others have said that Pinterest will delete any after five. From friends we've talked to, some users were able to create more (up to fifteen) and others were only able to create four and that was it. Keep this in mind with what you create!

Pinterest hasn't quite caught up with everything yet. What I mean by this is that sometimes you'll search for a community and you're told that this community doesn't exist. But then when you go to create it, Pinterest tells you one already exists. If this happens to you, simply type in https://www.pinterest.com/community/whatever and replace the "whatever" with the community name you're searching for. (Remember that you can only search for communities if you're already a part of a community though, otherwise you'll just be rerouted to Pinterest.)

You CAN leave a group without transferring ownership. I'm not sure what this means for the future, but for now, it looks like those groups just don't have admins running them (check out the "Tennessee" community for reference).


If you create a community and then decide you no longer want to run it, you can transfer membership in three clicks. Just click "Change Ownership," then select the member you'd like to transfer the ownership to and click confirm. (Please note that the member must already be a part of the community.)
Since this is a brand new feature, I'll be hopping back on here to update this post as more information comes out. 🙂
So what do you think? Next big thing in marketing or no?