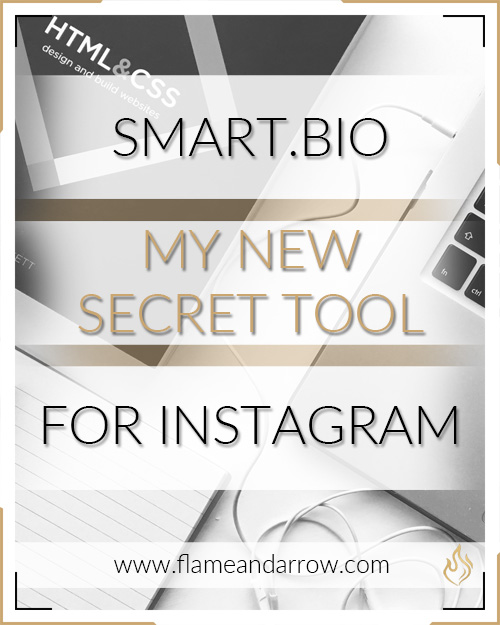 **This post contains affiliate links. If you make a purchase through these links, I will earn a commission at no extra cost to you. I was also compensated by writing this post. Please note that I never endorse products or services I do not use or have positive experiences with and all opinions are my own.
I've been using Tailwind for Pinterest for the past year, and honestly, I could not imagine not having the Tailwind + Pinterest team in my life. They make things so much easier. If you're an online business owner, you know that a solid content marketing and social media strategy is pretty important for your business. However, if you're anything like me, you probably also struggle to get everything on the to-do list done. Ooh boy I so know that feeling. So I am constantly on the lookout for tools and tips that can make my life easier, save me time and be beneficial for my audience.
I recently found out about Tailwind's newest, forever-free Instagram tool, Smart.bio. If you haven't heard of it yet, Smart.bio is a link that you can put into your Instagram bio. Initially, I was hesitant to use Smart.bio because I already have a customised web page directly from my website. It has my brand colors and all info I want people to have access to. But after I saw some of the capabilities of Smart.bio, I decided to check it out.
Ya'll. It is amazing. It took me literally ten minutes to set up and it is SO intuitive. It gives me the option to customise my bio page with links and photos that are relevant to my audience. And it lets me track link clicks to determine what my audience resonates with most! Even though I love the 'Gram, I have tended to be really lax with posting. Why? Because a majority of my content uses CTA's, and half the time I forget to update my bio links, which means missed opportunities. But Smart.bio is an absolute game-changer because it automatically adds links from my Instagram posts into my bio. This includes all of my past posts I've previously published as well. Seriously it's amazing!

And my worry about having a customised, on-brand bio page? Smart.bio has solved that as well by allowing you to input all of the links, photos, brand colours and even text for your audience to click. You're able to brand everything perfectly in less than thirty seconds. And everything updates in real-time. So as soon as you add a link or change the settings, it automatically updates. This means that you don't have to constantly refresh and go back and forth to see how something looks.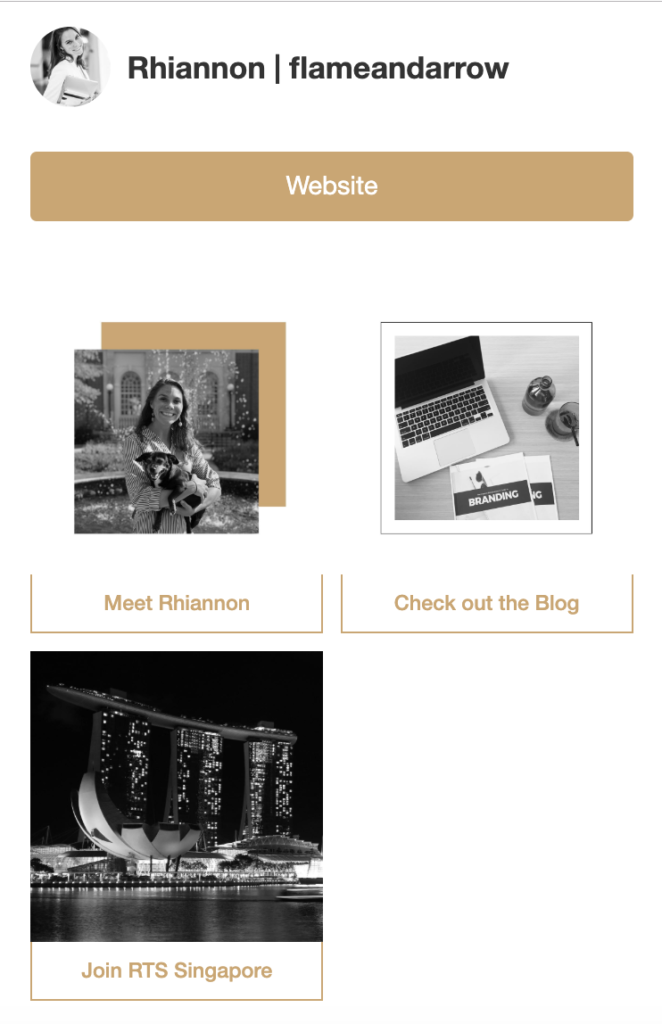 I love love love that Smart.bio helps me update my links on autopilot and gives a great user experience for my audience. Although I have just started using Smart.bio as of mid-December, I already have click through rates of nearly 50% and am really able to hone in on what my audience resonates with and what type of content they want more of. This is SO beneficial for me as a business-owner.

 These are my personal results and may not be typical, but Tailwind also publishes the typical results of Tailwind for Instagram members every year, so you can see exactly what the average growth rate looks like for its members. Another really cool thing about Tailwind is that if you did want to try it out and see how it works for you, it's not time-based, You get 30 scheduled Instagram posts instead of a 14 or 30-day trial.
Suffice it to say, I have had great experiences with Smart.bio (and Tailwind in general!) so far, and I think you will too. Smart.bio is totally free and you can even use it with a free Tailwind account by going here.
Once you've checked Smart.bio, don't forget to head back here and let me know what you think of it in the comments! : )