How quizzes can help with lead generation.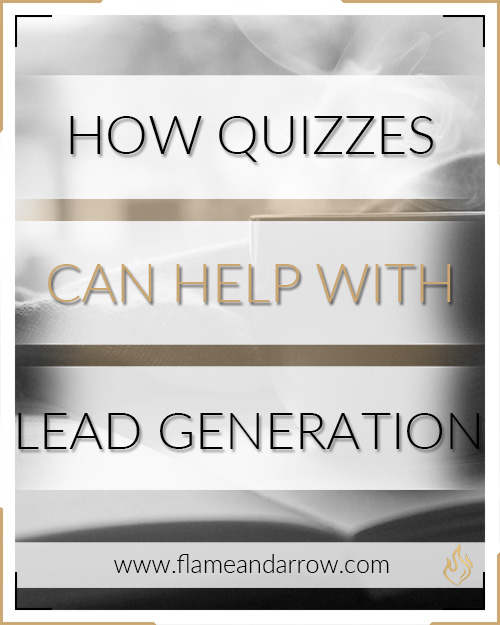 When you run your own business, you know there are a million things to do. And oftentimes, there aren't enough hours in the day to get everything done. So that means you need to prioritize and use your time as efficiently as possible without compromising quality. And through it all, you need to be consistent in gaining quality leads so that you can continue to build your business.
Why is building your email list important, you might wonder. Essentially, because you own your email list. You don't have to worry about your social media account being deleted and losing all of your followers or an algorithm changing and you losing your reach. With your email list, you have the ability to send your followers relevant, valuable content tailored specifically for them without worrying about any additional external factors. So how can you continually gain quality leads without running ads, promoting anywhere and everywhere and begging people to sign up for your freebie? Interact quizzes. : )
If you're not familiar with Interact quizzes, allow me to introduce you. These quizzes are ways that you can gain valuable information from your target audience while offering them something valuable in return. It's a win-win all the way around.
Since many of my clients need help with their branding, I created a quiz to help my target audience discover what their brand style is. This helps them discover what their style is so they can get clear on the visual aspects of their brand; it also helps me know what type of style they resonate with best. This means I already have clarity if they decide they'd like us to work together, which benefits us both.
Since a brand style is very visual, I mapped out questions based on which visuals would best help my target audience get a clear picture of what they like. This will ultimately help them with which color palette, font styles, and general feel they should have when they're working on their branding.
To begin to create your quiz, you have the option to build from scratch or from a template. If you choose a template, there are several options you can choose from to find the best fit for your specific industry and your target audience. The next screenshot will show just a few of the many templates you can pick from.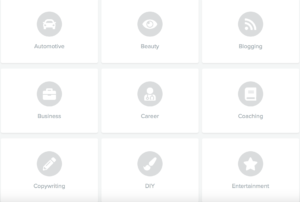 I ultimately decided to use a template as I found it already had a great layout and helped me get over analysis paralysis – I just swapped out the images and changed the questions to be relevant for my audience. Then voila, the quiz was nearly complete. It's such an easy process! You have the opportunity to choose an assessment, personality or scored quiz. There are so many options, you'll never run out of ways that you can make your quizzes fun, engaging and relevant for your audience. However, if you do get stuck, here are ideas for 50 Quiz Questions You Can Use.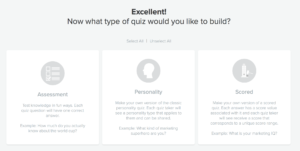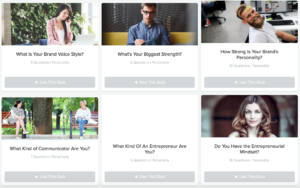 I used the "What is Your Brand Voice Style" as the template for my quiz since my ultimate goal was to help my audience find out their brand style. I then switched out the questions and the images and created results specifically for my audience. You can see how the intro to the quiz looks below.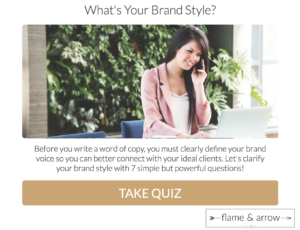 Interact quizzes allow you to fully customize and brand everything. It not only looks professional and on-brand, but it's so easy to use. Once you edit your brand colors and figure out which questions and images to use, you can start inserting everything into your quiz. I was able to come up with my questions based on an intake process that I use with clients. The answers correlated with the questions based on my client's visual style. You can see how the process unfolded below.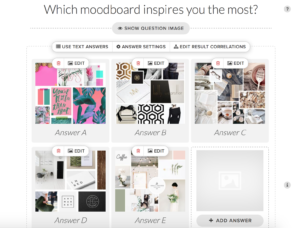 Once my quiz-takers had finished taking the quiz, they were given the result that coincided with their brand style. In my experience, there are five main brand style types. While these can overlap, there are traditionally the main five. Once the quiz-takers were given their results, I was able to send them a customized branding guide specific to their brand style. I used a call-to-action that sent them to a branding style guide page where they are able to purchase pre-made templates or follow a funnel to work with me directly to develop their brand.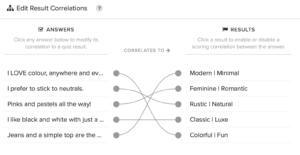 I use Ontraport for my email marketing, and I was so so excited that Interact integrated with Ontraport. So many integrations require a Zap to connect with Ontraport, which creates more work for me on the back-end. Each of the five results had its own email list (housed within Ontraport) so that I could keep the lists organized and send potential clients branding guides specific to them.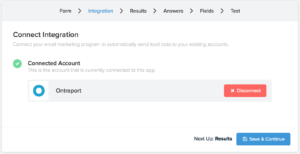 Once I finished my quiz, it was time to put it where my audience could access it. I used a pop-up for my website so that visitors would have the opportunity to find out their brand style and I would have the opportunity to gain new, relevant leads. In the future I will likely run Facebook ads to help gain new leads, but for now that pop-up works perfectly.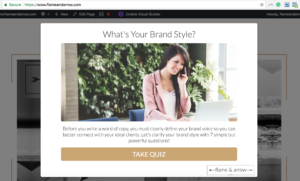 Once you run your quiz, you can start checking out analytics. It's very thorough showing your views, starts, completions and your leads. The analytics feature even shows your conversion rate and the top results that your audience has from specific date ranges. The screenshot below shows exactly how the quiz platform breaks down your results. Although this is a shot from a quiz that hasn't gone live yet, you can see how comprehensive the analytics feature really is.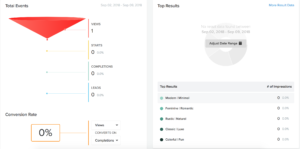 The most challenging part for me during the entire process was getting the material together. The platform is so easy to use, but you still have to come up with the content and images yourself (although the quiz program integrates with Pixabay for free stock photos, which is really helpful).
If you're trying to maximize your time while gaining relevant leads, you should check out Interact for quizzes. If someone stumbles on your quiz who doesn't want to receive emails from you, they have the option to skip directly to results, so it's SO easy to gain qualified new leads.
You can check out Interact directly by clicking this link. It's totally free. If you're stuck on content and need a bit of help on how to make a quiz, you can check out this helpful article on How to Make a Personality Quiz.
If you're stuck on your business, just keep going. You'll get there. 🙂 In the meantime, happy quizzing!